The Ideal Beachside Gateway
Ballina is a beautiful place to visit all year round. Situated around 30 mins south of Byron and an hour and a half south of the Gold Coast, Ballina is known for its stunning beaches and relaxed atmosphere. Make the most out of your trip to Ballina by experiencing our recommendations.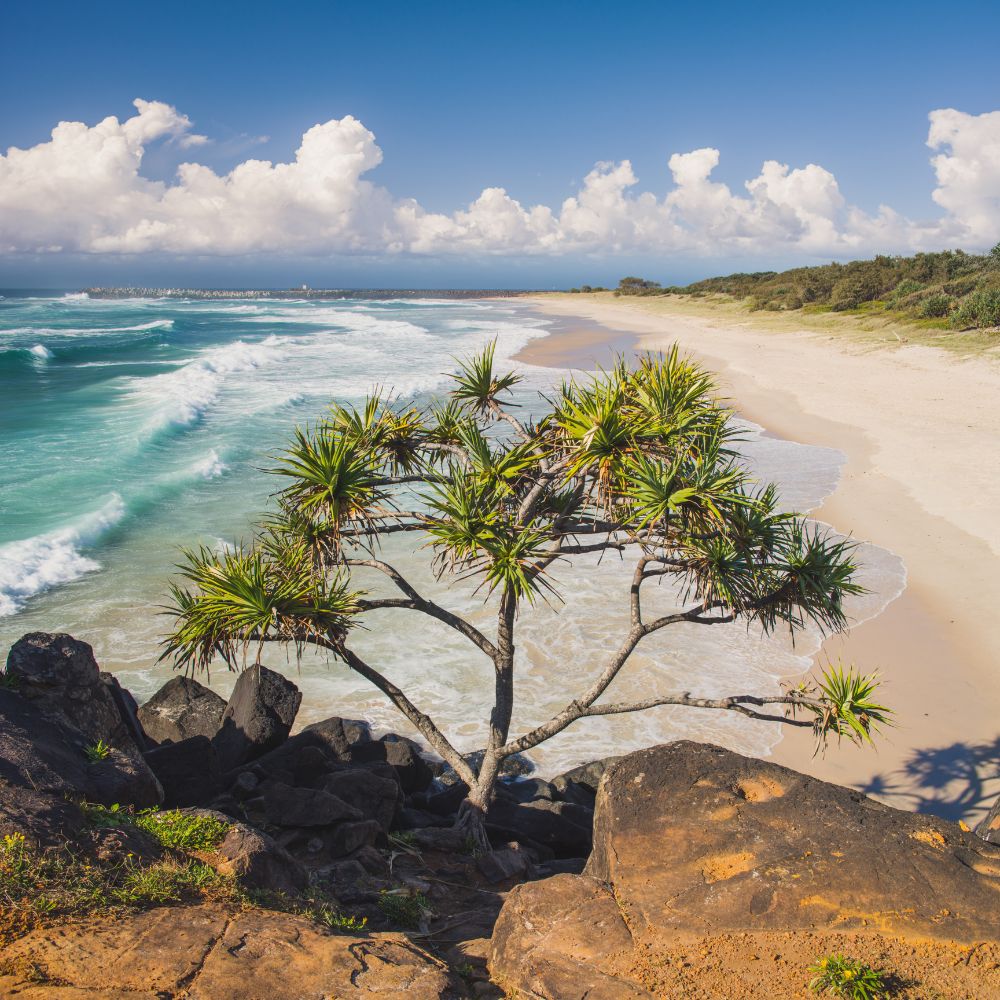 In Ballina, there is something for everyone. There are endless opportunities to swim, surf, hike, kayak, cycle, along with plenty of sporting fields or golf courses.

If you enjoy fishing, the Ballina coastline and Richmond River are wonderful places to throw out a line. Lighthouse Beach (the closest to Ballina Beach Resort) is also perfect for long beach walks, as well as watching the sunrise.
Welcome to the Neighbourhood
Check out our expertly curated local area guide to make the most of your visit.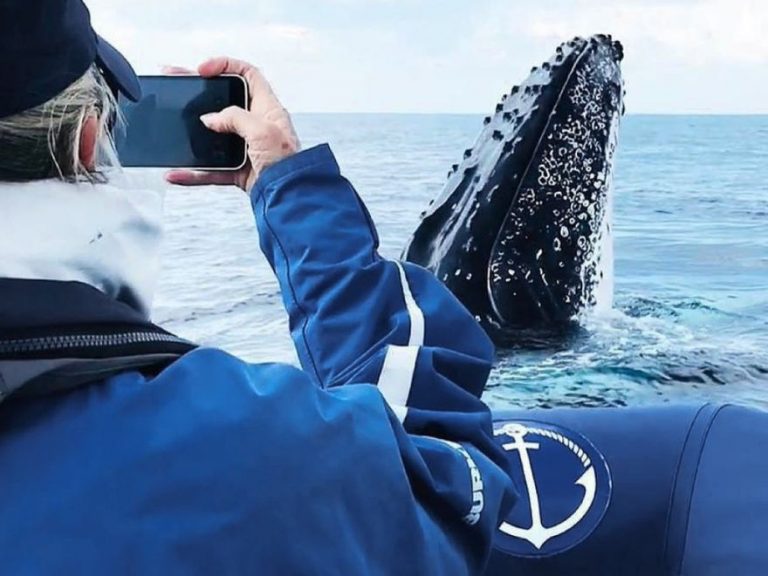 Whale Watching
From mid-June until October, the waters off the coast of Ballina are full of migrating humpback whales that are a must-see for any nature lovers. There are multiple companies that take you up close and personal with these majestic beasts (including Out of the Blue Adventures and Fozie's Fishing Adventures) but you may also be able to get a peak of them from the Ballina North Wall, or Ballina Lighthouse Hill car park.
A Family Day Out
Ballina has a small-town charm, but that doesn't mean there isn't a wide range of activities available for children of all ages. Located on the outskirts of town, head to Ballina Ten Pin for a game of ten pin bowling, miniature golf, or to play the numerous arcade games. Afterwards, catch a movie at Ballina Fair Cinemas and then head to the Ballina RSL for dinner where the kids can hang out at the Kids Cove.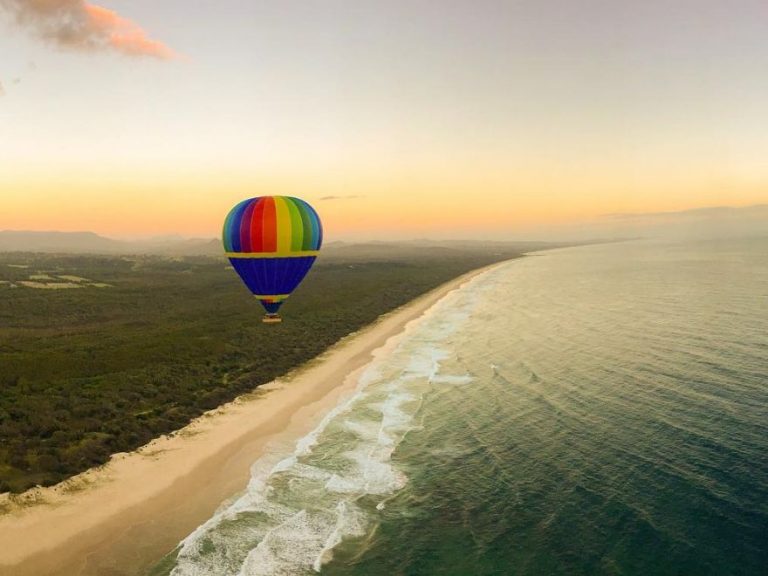 Hot Air Ballooning
See the northern rivers from a completely different perspective with a trip high into the sky. Located not too far from Ballina in the Byron Bay region, a hot air balloon trip will be a memory you'll never forget as you rise over the sunrise. The area has some of the best weather for this activity in the country, so if you've ever thought about doing it, contact Byron Bay Ballooning for more details.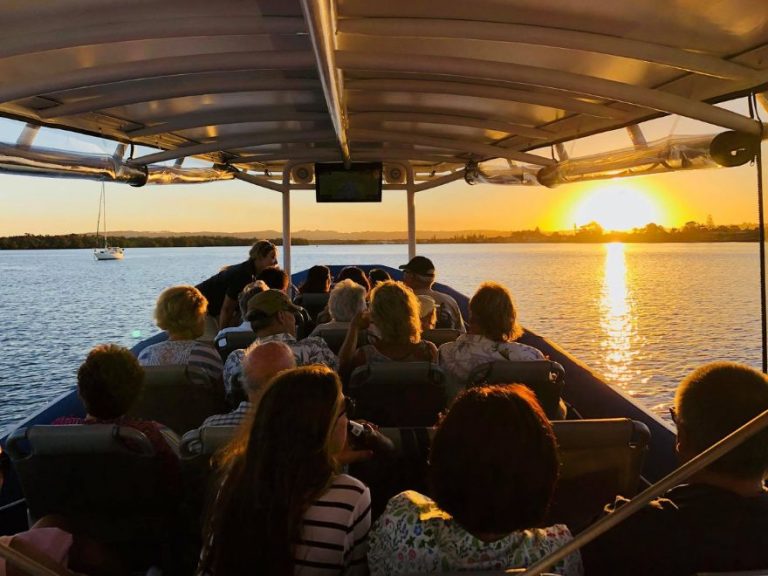 Sunset River Cruise
This unique cruise from Out of the Blue Adventures combines relaxation and excitement. Take to the tranquil waters of the Richmond River around Ballina Island where you will explore the mangrove forests, the richly diverse flora and fauna and the creeks that branch off it.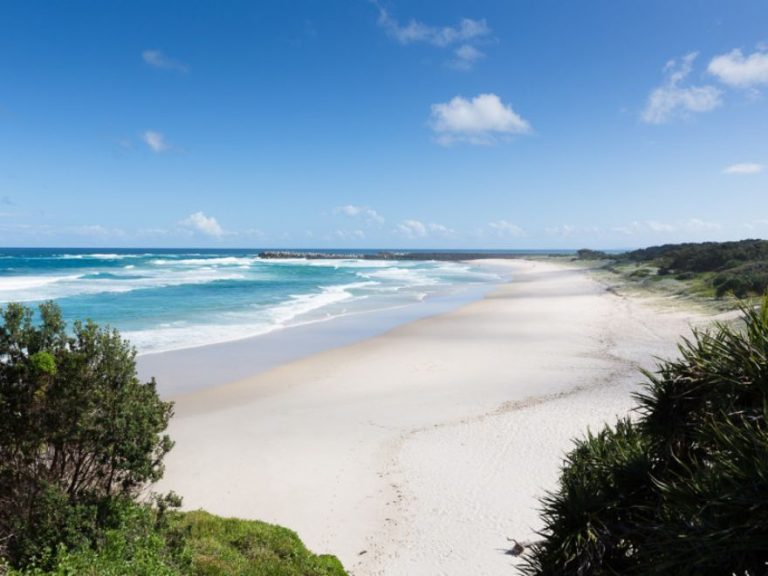 A Day at the Beach
Start your morning with a sunrise at the picturesque Lennox Point in nearby Lennox Head before conquering the waves with Ballina Surf School. After lunch, enjoy the white sands of Lighthouse Beach where you're only a short walk back to the resort if you feel like an afternoon nap.
For the Foodie
Spend a day enjoying the best food that Ballina and its surrounding towns has to offer. Start your day at The Gallery Café where you can grab a delicious breakfast served in a laid-back space with outdoor seating and garden views. For lunch, you can't beat some fish n chips from Dorys Takeaway, and for dinner check out the Mumbai Masala restaurant on Martin Street to mesmerise your taste buds with progressive Indian cuisine.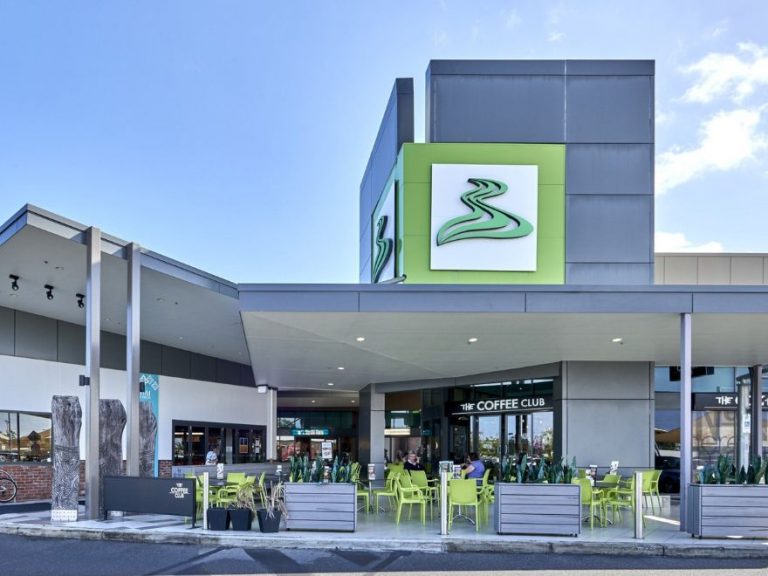 Ballina Fair Shopping Centre
The hub for most of the major stores in the area, Ballina Fair is the place to go if you need to pick up any essential items for your trip. Featuring a Woolworths, Tk Maxx, Best & Less along with dozens of smaller retailers, you won't leave Ballina Fair empty handed.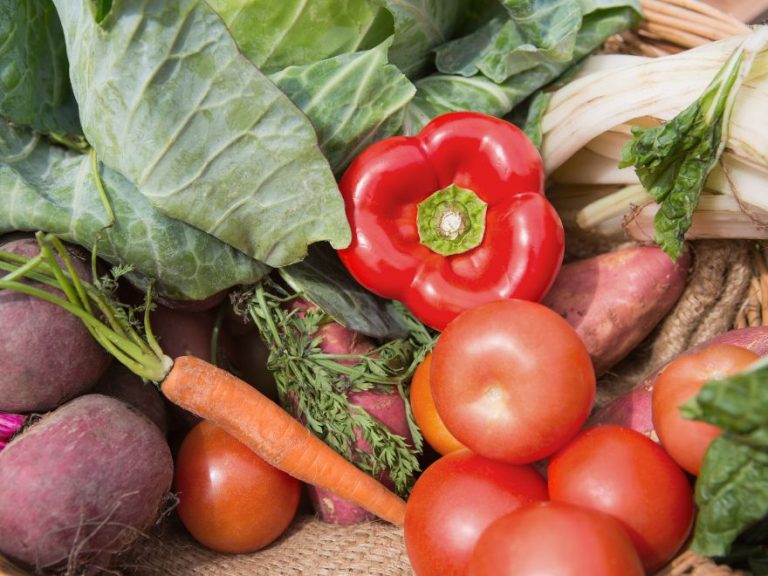 Ballina Farmers Market
Proudly the oldest farmers market on the far north coast, the Ballina Farmers Market is open Sunday mornings from 7:00am until 11:00am. If you're after some artisanal gifts or fresh produce you can't beat a trip to the market.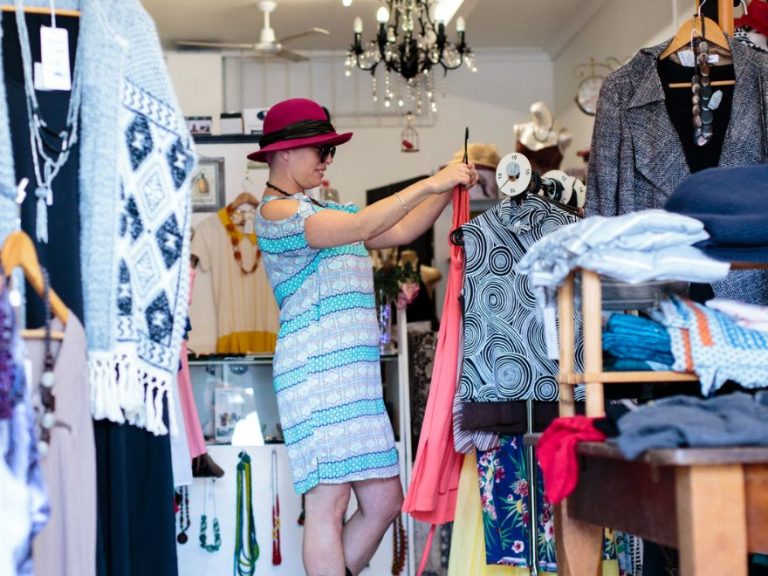 Op Shopping
Ballina has been called by some as the Op Shop capital, so if searching for hidden treasures, second hand goods and plenty of bargains is your thing, checking out the Op Shops in town is a great way to spend a morning.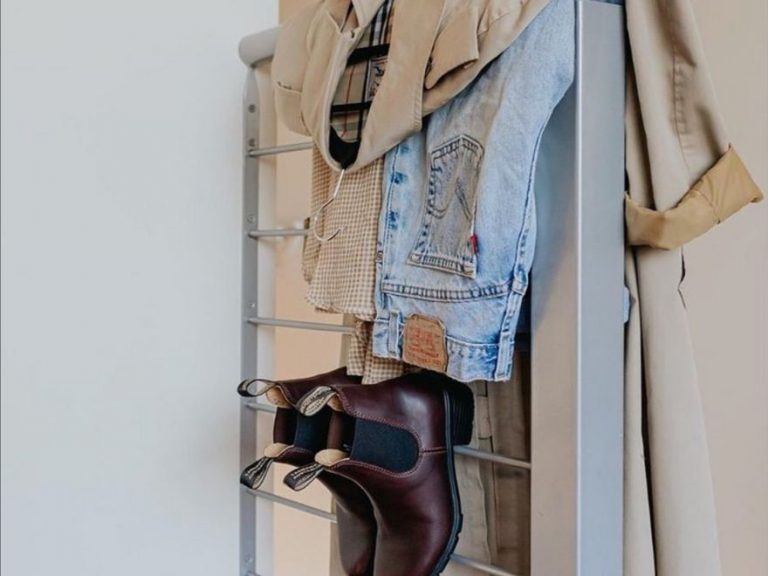 Wallace & Co
Specialising in premium men's clothing, Wallace & Co is the place to be if you're looking for formalwear, quality shirts and shoes. A local institution since 1895, drop in and see if their threads suit your style.
Truckstop Sk8
If you or your kids are feeling the need to get a little extreme Truckstop Sk8 is must-see. This locally opened skate shop stocks a wide range of apparel, skate gear, and their staff also offer lessons, holiday activities and special events.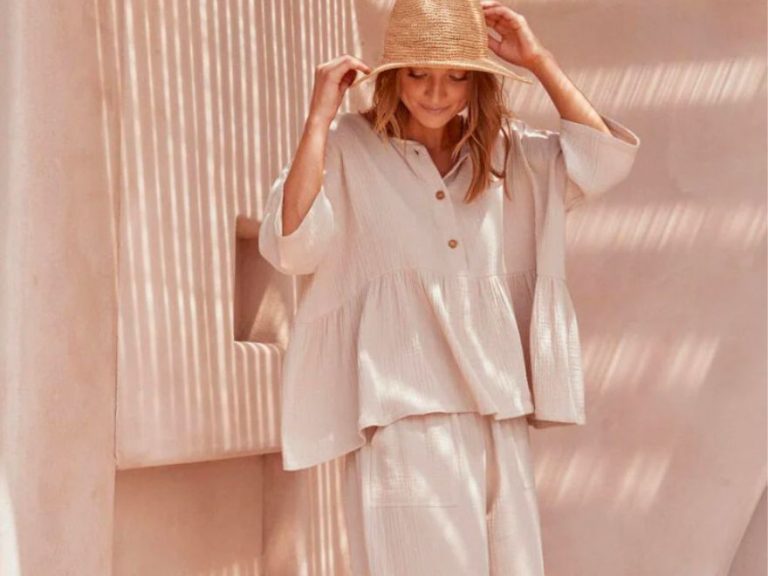 Sublime & Co
A part of Ballina's shopping options for 14 years, Sublime & Co is the place for all things linen and cotton when it comes to women's clothing. Stocking Australian designed and ethically sourced products is a passion for the store, and garments are made of quality and natural materials that are always mindful of our community and planet.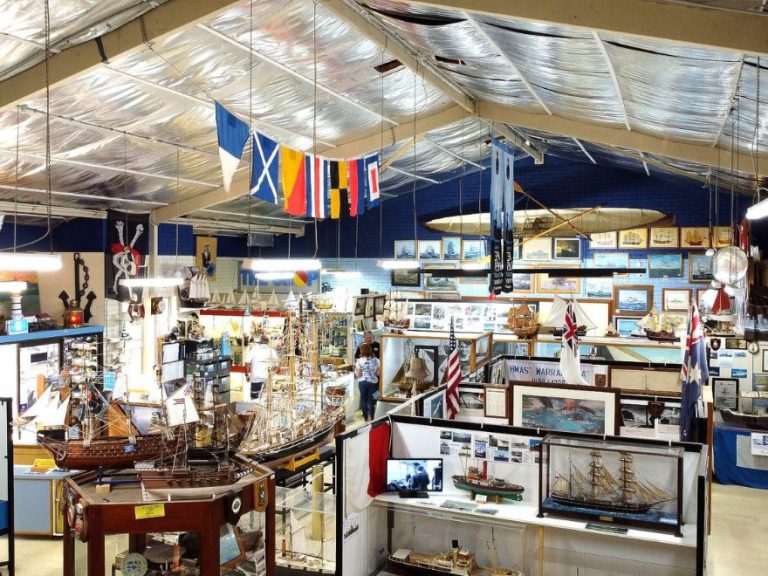 The Ballina Naval & Maritime Museum
Love boats? If so, the Ballina Naval & Maritime Museum is an attraction that you don't want to miss. Located on the banks of the Richmond River, the museum features an unparalleled model collection of ships, galleons, yachts, warships and merchant ships, along with thousands of exhibits and memorabilia from around the world.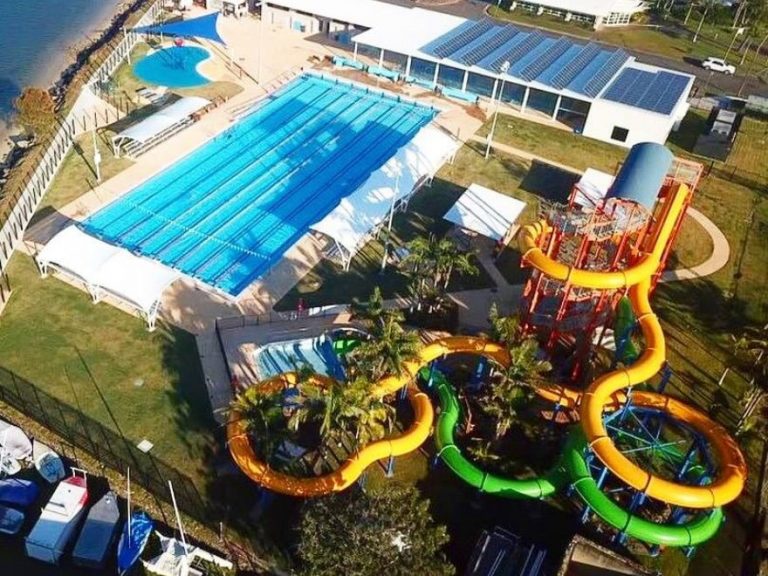 Ballina Memorial Pool and Waterslides
If you want to take a break from the pool, consider checking out the Ballina Memorial Pool and Waterslides. Open all year round, the facility contains multiple pools as well as a splash park, impressive waterslides, undercover seating areas and BBQ facilities.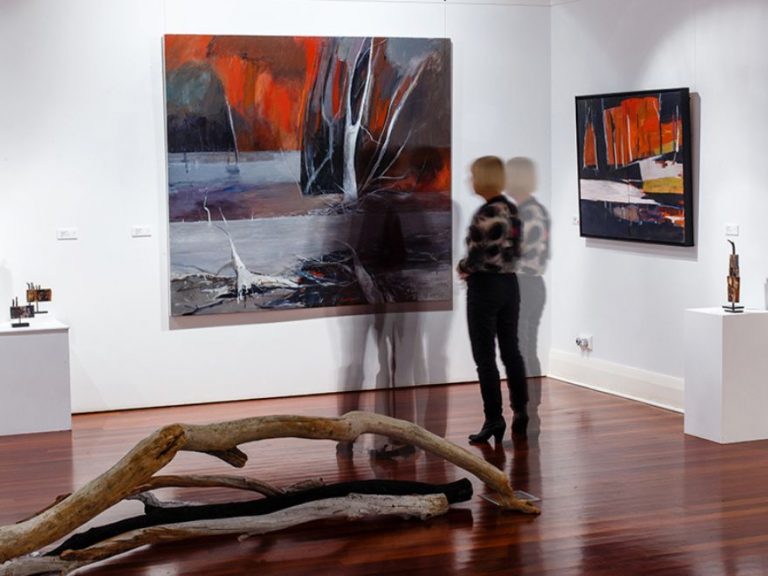 Northern Rivers Community Gallery
The Northern Rivers Community Gallery (NRCG) is significant regional cultural hub will leave any art fan satisfied. The gallery features four exhibition spaces and presents a range of professional, multi-arts and cultural programs from local and national artists. The gallery is open Wednesday through Sunday and if you're hungry afterwards, the Gallery Café is located right next door.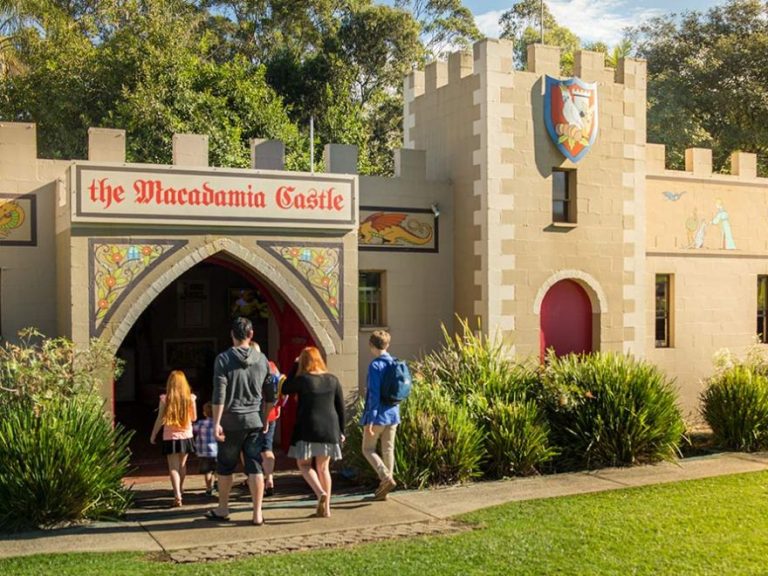 Macadamia Castle
An iconic tourist attraction, the Macadamia Castle is quaint theme park that is a great family friendly location. Featuring attractions such as miniature golf, an animal sanctuary, and a café offering delicious breakfast and lunch options, the Macadamia Castle is well worth checking out.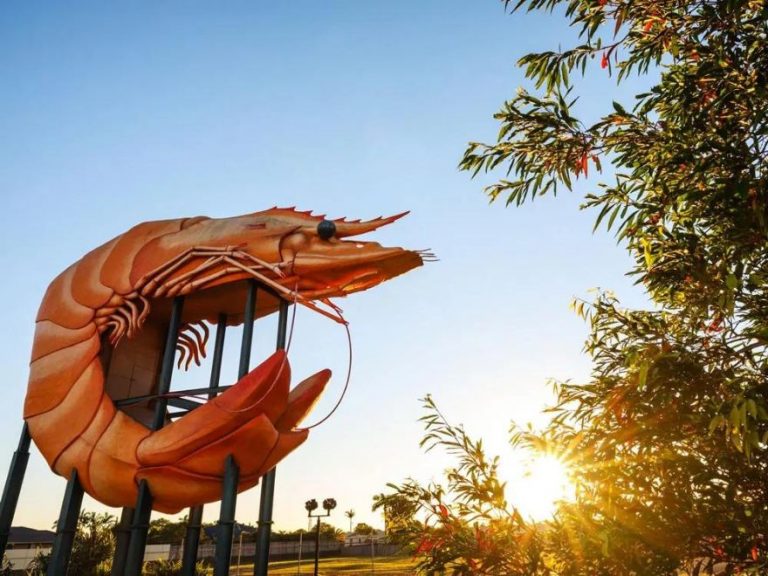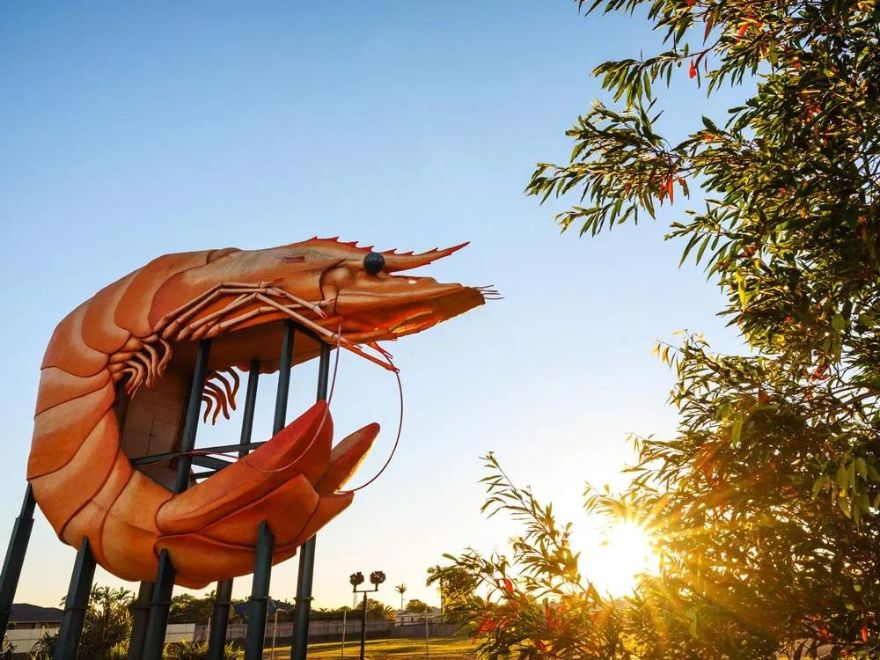 Australian Seabird Rescue
The Australian Seabird Rescue is a treasured resource that not only saves injured wildlife, but they also offer group tours of their Ballina facility which are informative and entertaining. You can see the injured wildlife being nursed back to health, see how they catch injured birds, and best of all, the tour cost goes directly back to helping them care for the animals.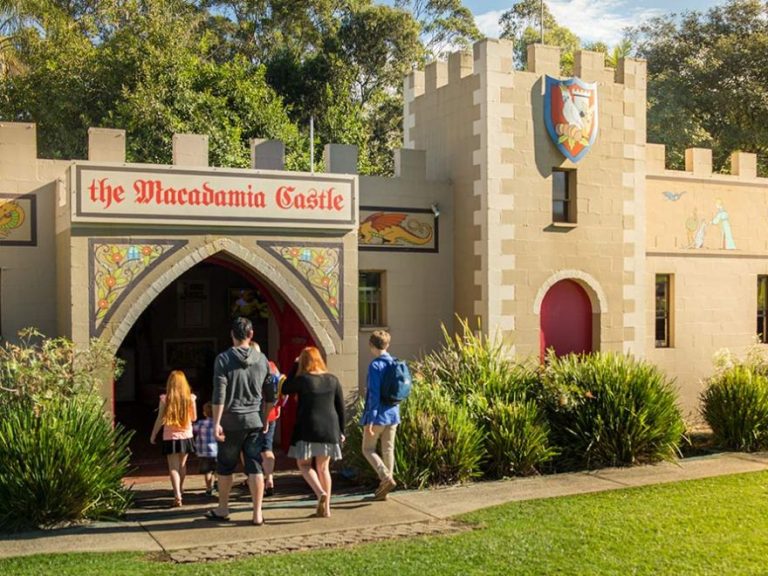 Paintball Skirmish Ballina Byron:
If you're in the mood for some adventuring the rush of playing paintball is hard to beat. Located only 19 minutes from Ballina Beach Resort, Paintball Skirmish Ballina Byron pride themselves in providing the highest and most reliable skirmish service to their guests. If you are interested in having a game when you are in town, contact them for more information.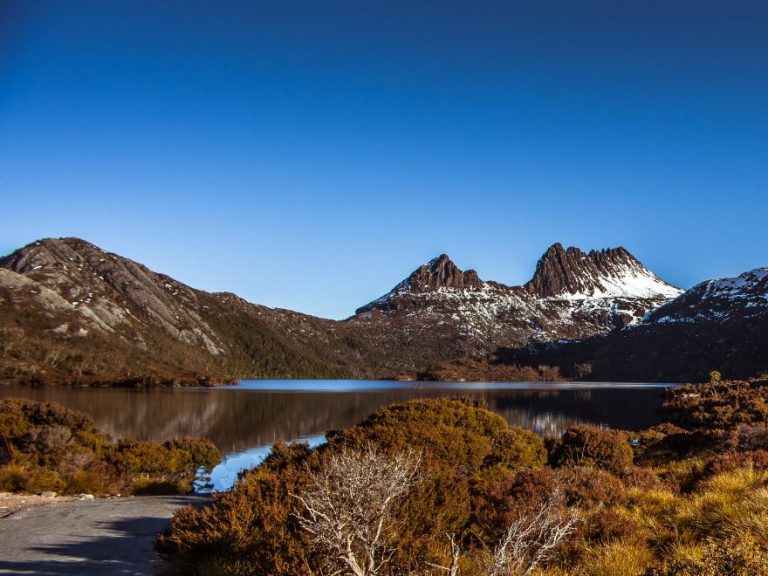 Bush Walking Tour at Cradle Mountain
Spend the day at Cradle Mountain and enjoy your very own personal experienced and qualified bush walking tour. Your guide will take you around the world-famous Dove Lake Cradle Mountain National Park where you can see the wildlife and learn about the history of this amazing location. Included in the tour is a pick-up and drop off from The Barclay.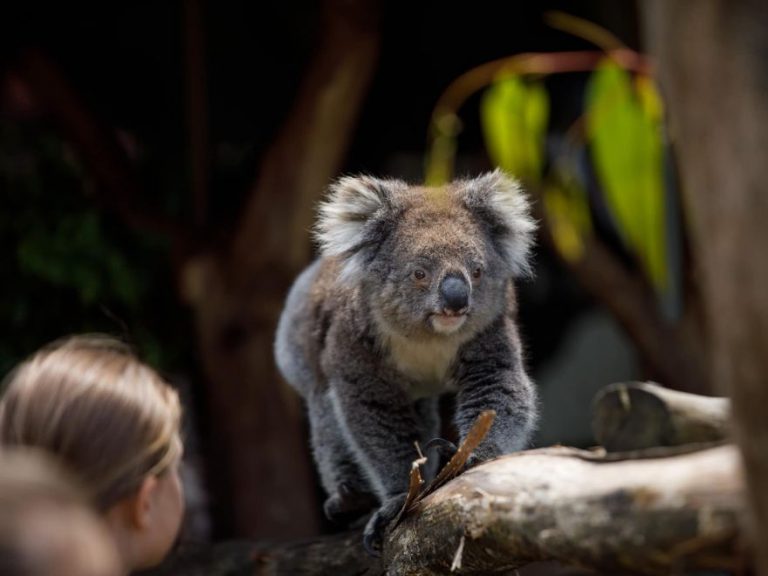 Wing's Wildlife Park
Take the family out for a day trip and see over 150 different species of animals at Wings Wildlife Park. Located 43 km from The Barclay, this family owned multi award winning wildlife park gives you and your family the chance to get amongst Australian native wildlife, be amazed by birds of prey, and smile with the reptiles. For more information contact reception.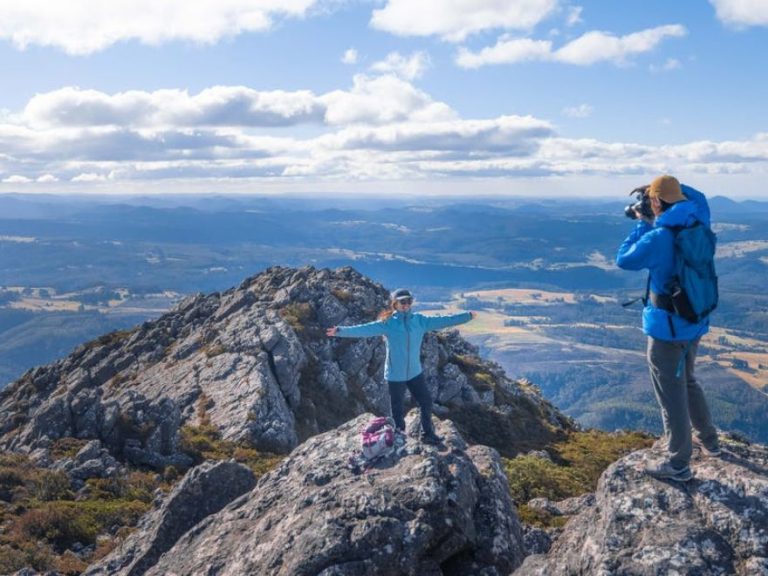 Hiking Mount Roland
If getting outdoors is your thing you must visit Mount Rowland. Located around 50 mins from The Barclay, the walking track at Gowrie Park Village on O'Neill's Road is the most moderate way to enjoy the journey. The trig point at the top of the summit provides spectacular 360 degree views to Bass Strait, Cradle Mountain and Barn Bluff. Expect the hike to take between four to six hours.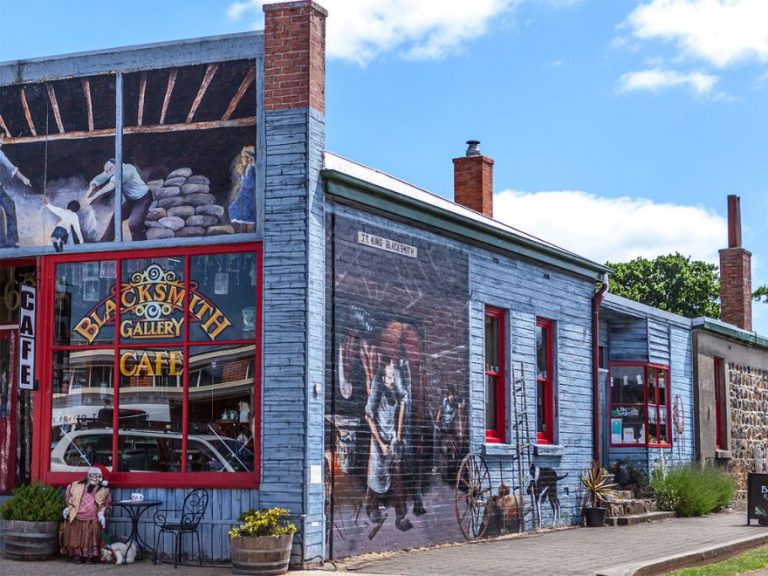 A Trip to See the Murals of Sheffield
Once an industrial hub for the northwest of Tasmania, Sheffield has re-emerged as an arts community known as the "Town of Murals". The first murals went up in the mid-80's and more have been added each year ever since. The result: over 200,000 tourists annually visiting the small town. If you're interested at all in arts, taking a trip to Sheffield is highly recommended.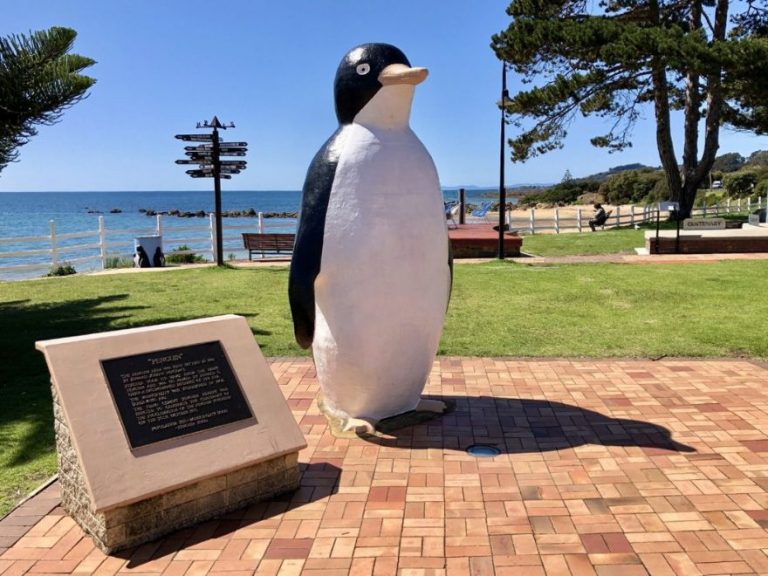 The Big Penguin
No trip to northern Tasmania is complete without visiting the Big Penguin. Located 33km west, the Big Penguin was erected by Centenary Celebrations Committee in 1975 as a monument to the proclamation of town of Penguin with the idea that it would also become a tourist attraction. After you check out the unique statue you can explore what the town of Penguin has to offer and enjoy the penguin themed posts, play equipment, and bins.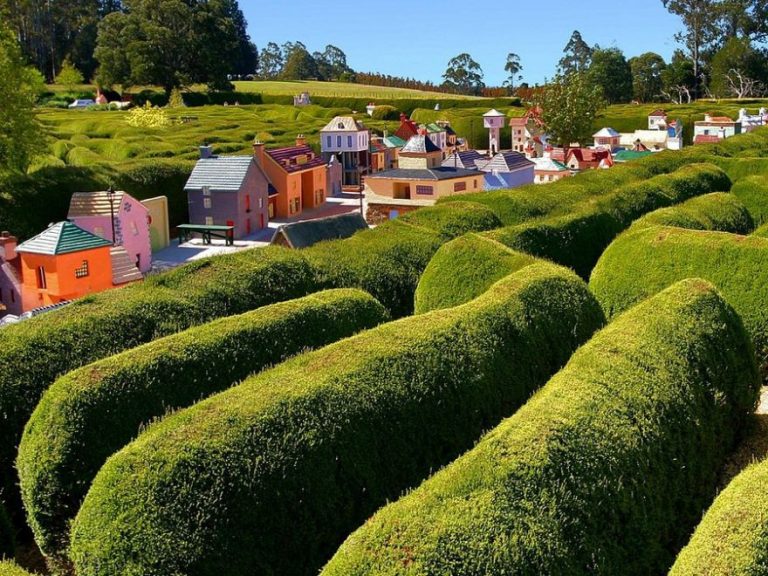 Tasmazia
If you're a fan of quirky attractions or have inquisitive children, touring the magical world of Tasmazia and the Village of Lower Crackpot is a great way to spend a day, Offering fun and laughter for the whole family, Tasmazia is one of the world's largest maze complexes, including four mature botanical mazes. Tasmazia is also famous for its pancakes and no visit is complete without a visit to the café. For more information contact reception.
Stay in one of our modern, sun-filled rooms while you experience the cultural and natural
wonders Ballina has to offer.